Publicity
---

futureglasgow provides an extensive photographic archive of Glasgow and its environs, work which we have had published in newspapers, architectural journals and online. We also perform freelance work, offering extensive local knowledge with a personal touch to suit your needs. Our experience encompasses CAD drawings, journalism, web design and covers for several major novels and biographies.


Prospect 136 : Published 29/09/09

Union Square division - A planning battle is underway as oil magnate Sir Ian Wood offers to put £40m into a new Aberdeen Square.
Mo town low down – The largest mobile crane in Europe is hard at work hoisting sections of the new M74 into place.
RMJM go for gold – A look at the hurdles faced by RMJM as the practice starts detailed design for the Commonwealth Games Athletes Village.
Static travellers – Its show time between travelers and GCC as the authority seeks to clear sites in advance of the Commonwealth Games.
Going with the flow – He is the most ignored man you'll ever meet. But two teams in Glasgow and Edinburgh decided what would happen if you paid attention to the The Red Man.
School rules – Of all challenges in architecture there are perhaps none greater than schools provision, we look at how the Scottish Futures Trust aims to address these challenges.





M77 view : Published : 13/08/09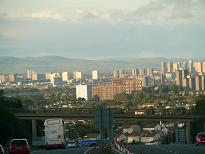 Shettleston : Published : 07/08/09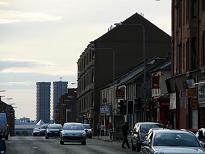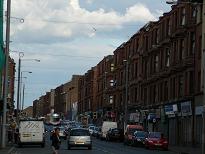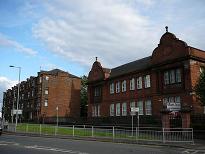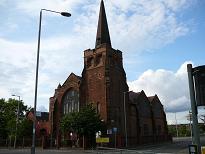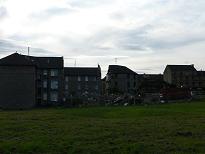 Cathcart : Published : 12/07/09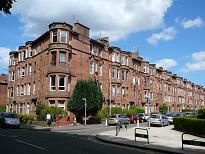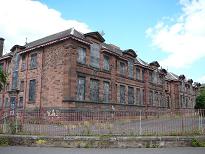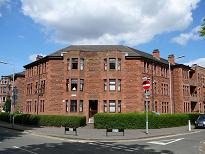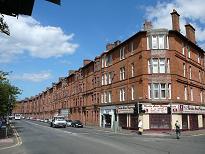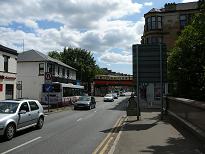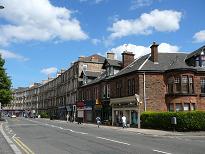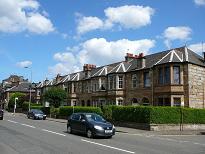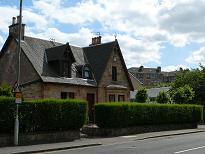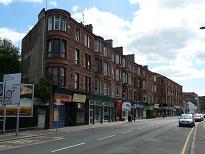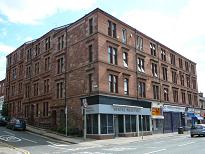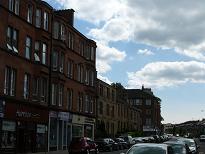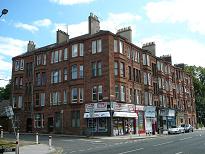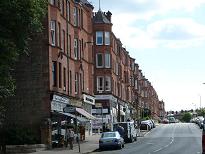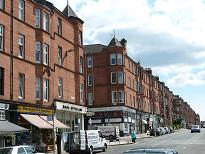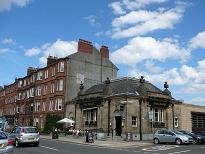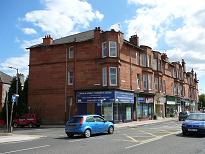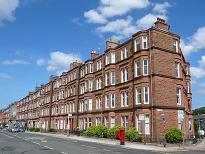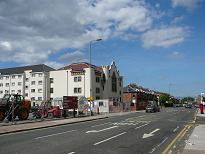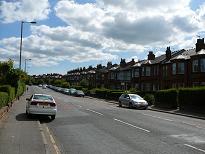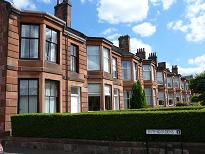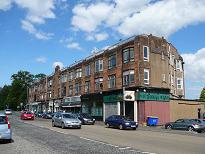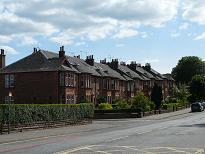 Capella Views : Published 21/06/09
Hearts fluttered early in the cladding of Capella when a pane of glass was found shattered in its frame, fears of faulty glazing were allayed however when it was discovered a ball had been punted at the innocent glass. Capella sports high grade clear glazing throughout with a red tinted overlay, a difficult sell to conservative and cash conscious developers. A dramatic curving screen of glass dominates views to the south east and addresses a public square at the centre, bulbous rather than indented it reflects light down into a sheltered pocket park.








Prospect 135 : Published 22/05/09

The travels of comrade Stallan – Paul Stallan looks at architecture and opportunity within the former Soviet republic.
Saving Down Towns – Why are so many towns in decline and what can be done to help?
Glenrothes report – A look at how the Plook on the Plinth winner can be remodeled.
New Cumnock report – How to entice visitors to come knock on New Cumnock's door
Rubble trouble – Prospect is creating an organisation called The Rubble Club for buildings demolished in their architects lifetime.
Swish fish – A look inside Glasgow's newest eaterie, from architect and restauranteur John MacLeod.
Villa thriller – The winner of Prospect's LEGO challenge is revealed, and the runners up from Aedas, Gareth Hoskins Architects, gm+ad, Michael Gilmour Associates and RMJM. Images copyright Mark Seager.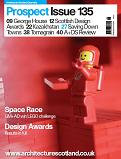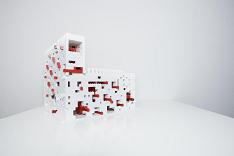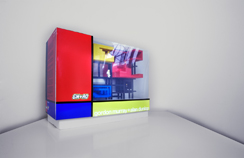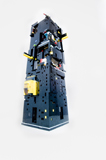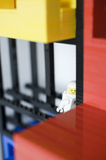 Glasgow Images : Published 29/03/09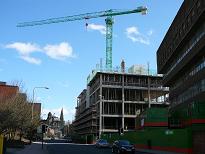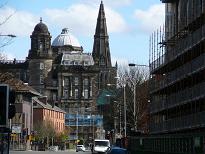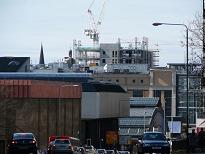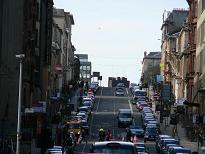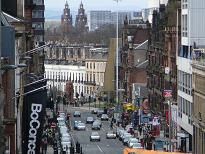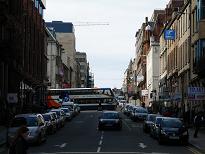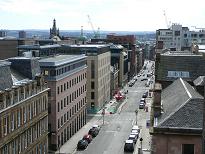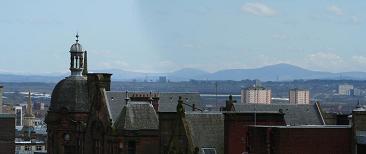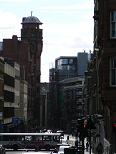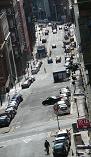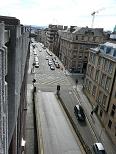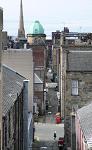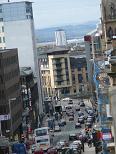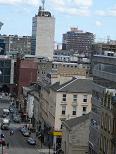 Cuprum Views : Published 12/03/09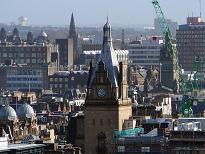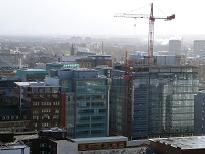 Prospect 134 : Published 03/03/09

In Springs Prospect we root out Scotland's most down town, settle into Kirsty Wark's "happy place", see how Speir's Locks is on the Make, delve deep into Murray's World, shine a light on some illuminating displays and get the low down on the canal networks latest and greatest sculpture - straight from the horses mouth.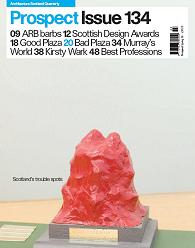 The Carbuncles : Published 07/12/08

Scotland on Sunday article on the Carbuncle awards.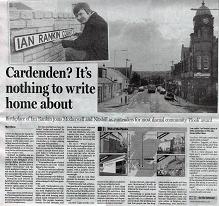 Prospect 133 : Published 03/12/08

In Winters Prospect we High Five Jumeirah Hotels arrival in Glasgow, reveal how a Lighthouse can hit the rocks and establish the first century of players in the built environment. We go back to school at Hazelwood, Andy McMillan and Tom Connolly reveal some home truths and it's the Don of a new era in Aberdeen. Gareth Hoskins Architects Venice zenith is explored and a virtual future is revealed.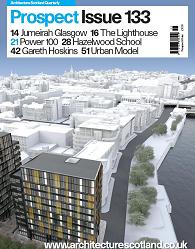 Alien Wars : Published 29/11/2008
Official site



Breaking News
Engineers have successfully broken through the outer hull of the crashed craft, which appears entirely inert but for one low level power source traced to a hold area in the bowels of the ship. The scarcophogus like structure, cold to the touch, is conjectured to represent some form of cryogenic storage device. The military for their part maintain that sufficient firepower has been put in place to deal with any eventuality.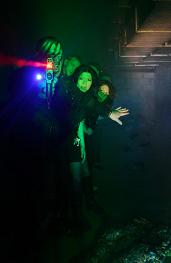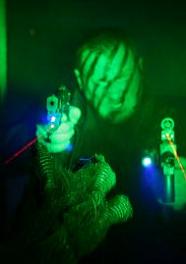 A heated debate is said to have erupted amongst the investigating team with factions calling for a release mechanism to be activated. It is reasoned contact with any sentient life represents the only way the complex scrawls of hieroglyphs within the craft can be deciphered and knowledge gleaned of the advanced technology contained within. Others sage that hasty moves now prior to properly establishing the origin, motive and designs of the vessel may prove unwise.

This schism was put in sharp relief earlier this afternoon when assistant technician O'Brien was spotted scampering from a side door. The haggard boffin upon finding his passage blocked by the throng of waiting press chose to ignore tabled questions and instead shouted into the middle distance: He's mad, mad I say... stroking it, he SPEAKS with it... low chuckle... well this puppy isn't going to play... incoherent muttering... THE DEVIL POSSESSES!!

With that the wild eyed prof lunged passed the curious crowd of onlookers and careened down Argyle Street, disrupting traffic and narrowly avoiding collision before staggering into a cab thought to be bound for the airport. A written statement was later issued on behalf of Chief Science Officer Evans by the military press attache, clearing up the confusion...
The disturbing scenes witnessed earlier today were shocking but sadly not unexpected. O'Brien's erratic behaviour is evidence of a troubled mind festering malcontent at being passed over for promotion. His contract has been terminated. My team and I remain united in our determination to secure the safe exhumation of the craft and its contents for the benefit of all mankind and I assure the public that all necessary precautions are being taken. We have a world class team of scientists on site and I ask for calm as we pursue our common goal.


Published 26/11/2008
A heavy military and police presence around Central Station has stoked ongoing rumours that excavation work in the blocked off basement area of The Arches has uncovered something unusual, apparently now corroborated in a recent press statement by an Arches spokesperson.


An Alien Spacecraft discovered in the basement of the Arches has been quarantined by the British Army who are now patrolling the site.

Archaeologists have been baffled thus far by inconclusive radio carbon dating, leaving the experts in a quandry as to the likely veracity of the find other than to intimate that surrounding geology indicates that the craft has been buried for many millenia. In the interim the public are asked not to panic or impede the work of government agencies. Scientists stress that any entity capable of such technological prowess is unlikely to be malevolent in nature and would in any event have perished over such a prolonged period without nourishment. As a precautionary measure however the quarantine period will remain in effect until Dec 6 whereupon the venue owner hopes to capitalise on the find by organising small trips of sightseers to the site, strictly by accompaniment with military personnel only.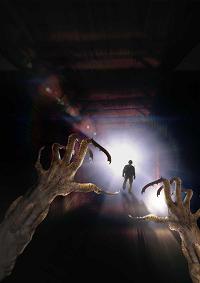 Leaked accounts from the scene cite: You know it could come from anywhere, above, below, a duct, that dark corner... but you know it will come!!, another warns: Fear hangs heavy in the air as strobe lights and screeching sirens hammer home the chilling warning that we are at war... these reports have already been dismissed however as further evidence of media scaremongering and tabloid excess.


The Fat Man : Published 09/11/08
Official site

A fresh chapter in The Fat Man sees the eponymous glaswegian MI5 agent embroiled in an international hunt for the mysterious "Tegel Project", said to have been one of Hitler's wonder weapons of WW2. The device is rumoured to provide a functional temporal technology, a time machine, but with no hard evidence to substantiate the tale it was lost to history... until that is The Fat Man finds himself having a bemused conversation with his future self. The incident does not go unnoted in London where senior figures scheme to locate the device as a means of restoring Britain's full imperial vigour.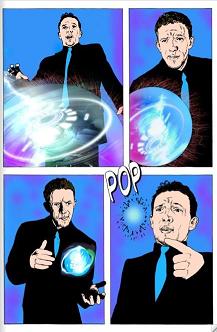 So begins a mad chase across Europe as The Fat Man seeks to elicit the truth, but with friend indistinguishable from foe can a mysterious cheese nibbling figure be trusted? "The Fat Man" - A free comic where all you have to do is read online to donate to charity - the more visitors the more the charity raises. The authors are actively seeking character models and participants are welcomed at the-fat-man@hotmail.co.uk. All profits will be donated to charity.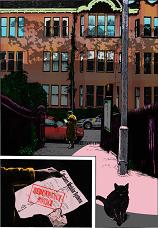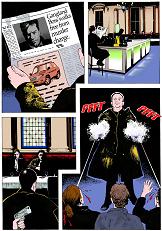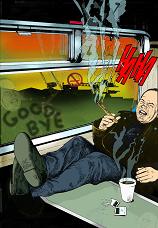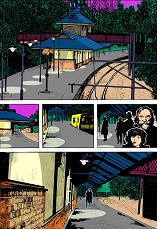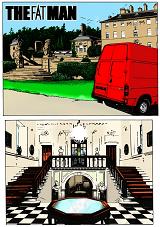 Responsible for the death of millions, the mysterious 'Tegel Project' threatens the very core of civilisation. Betrayed by MI5, the Fat Man finds himself caught between the blazing guns of would-be assassins and the blood-red lips of silent movie star Louise Brooks. Unable to trust anyone and faced with a series of unpalatable choices, he careers madly along the arch of time on the seemingly impossible mission of keeping himself and his lover alive.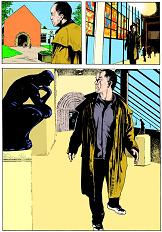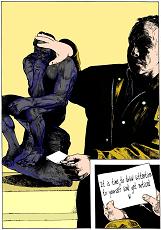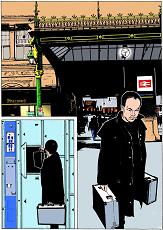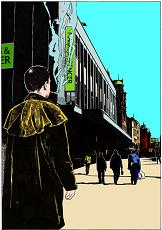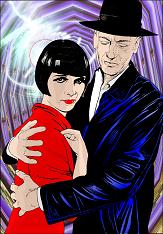 USA 2008 : Published 23/11/08

New York
Fly to Newark and plant yourself in the left hand aisle for a ringside seat of Manhattan, reverse the strategy on the way out and you may be lucky enough to fly over Central Park.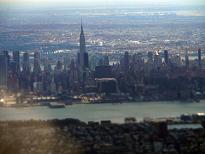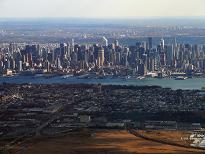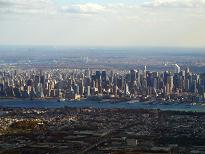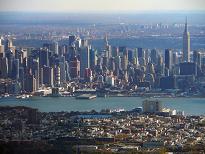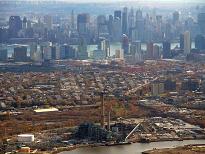 Miami
An unintentional CSI homage sees us in the Southern boom town (and correspondingly priced) city of Miami. Beautiful weather, beautiful people and beautiful seas in this beach mecca. A snap decision takes us for a bite to eat in the gator theatre croc walk that is the Everglades.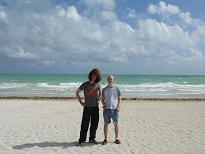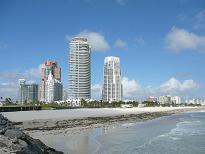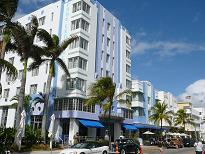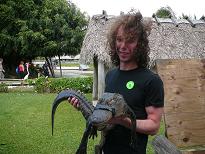 Florida
Space shuttle Endeavour takes off for the International Space Station to repair a damaged solar array and facilitate enlarged six man crews. Seemingly half the eastern seaboard had turned up to see the last ever night launch with four hour traffic jams along local highways. Even outwith the 60 mile exclusion zone it is an incredible sight, an artificial sun rising into the night. The fleet will be decommissioned by 2010 leaving a capability gap until the planned Orion spacecraft enter service in 2014, vanguard to the ultimate goal of mounting a sequence of manned moon shots by 2020, finally opening a doorway to Mars.